Giuseppe is the CEO of Listopro, the first platform in Mexico to hire vetted candidates for commercial & Business positions. In 2 years, Listopro has achieved more than 200 customers (such as Oxxo, Didi, Uber) and it has become the recruiting agency with more traffic in the market. Giuseppe has more than 9 years of experience in Latam Tech industry, launching several businesses for Rocket Internet Group. He was one of the founders for Linio, a marketplace that grew from 5 to 800 employees in just one year, and also was part of the founding team for Hellofood, growing it from 0 to more than 300 employees before its acquisition from Delivery Hero.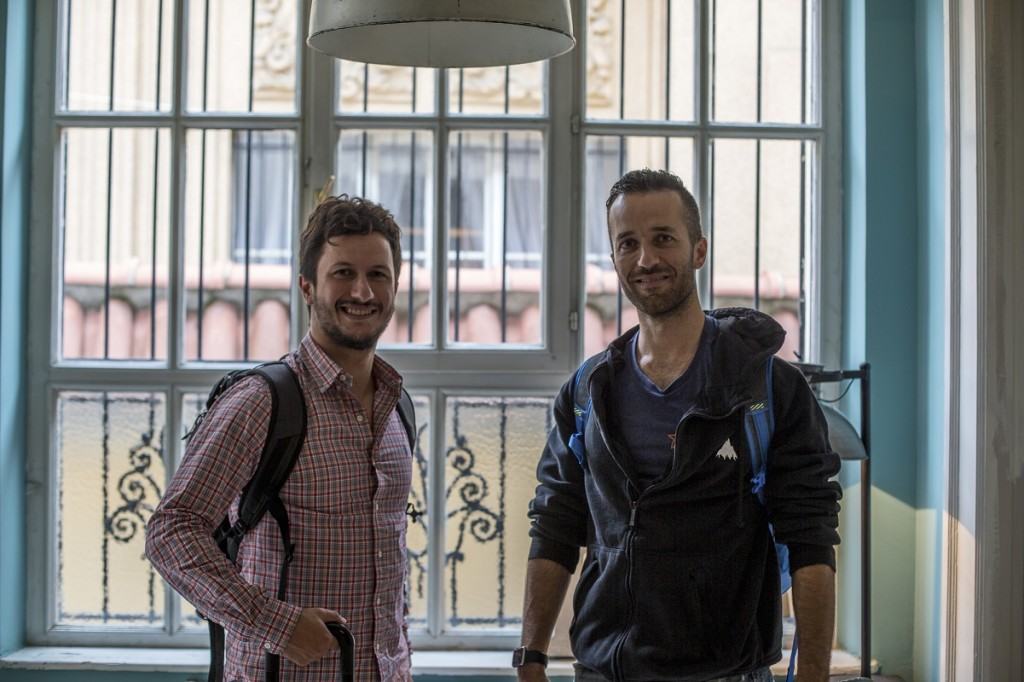 1. What is Listopro?
Listopro is a job marketplace that connects pre-qualified talents with top companies in Mexico, which want to fill their positions fast, especially for high demanding careers.
We can give companies immediate access to a selection of candidates, not actively looking for opportunities, and with detailed reports, cutting sourcing and hiring time by over 80%.
We now work with over +200 companies (like Uber, DiDi, Oxxo) and have over 200.000 registered candidates.
---
2. How did you come up with the idea?
Before Listopro, I worked for Rocket Internet (a leading venture capital and incubator from Germany). At Rocket Internet, I scaled various businesses from scratch in Latin America and grew them in a short time to hundreds of employees. I have directly built and hired teams (together with our COO Diego and VPs Roger and Jose Luis), including sales, marketing, operations, HR, and always found the process to be very challenging.
I have hired people through different ways:
Doing the hiring process myself,
With the support of my internal recruiting team (+5 people)
Using traditional selection agencies like Michael Page, Korn Ferry.
The process in each case was very time consuming, and when working with agencies, I was surprised by how these companies still lived in a non-digitalized era (i.e. they were using manual processes, working with CVs in pdfs, outdated databased, and no automated flows).
About 3 years ago, I decided to start my business in Mexico and started looking for opportunities in the job market. I was very clear about one thing: I wanted a business that could become profitable fast, that could be bootstrapped, and where outside investment was not a necessity but rather could become an opportunity. When looking at b2c models in the job market (like Thumbtack), I realized it would be impossible to achieve my goal (i.e. profitable business fast). So I started focusing on b2b business models, and the same decision made me opt for fixing how companies hire their professional workers (white-collar) and avoid focusing on blue-collar (which are mainly temporary roles and hard to monetize into a big profitable business).
I brought Riccardo our CTO on board (previously founder of a B2C Thumbtack) model in Italy and we started building and scaling Listopro 🙂
---
3. What obstacles did you have to overcome to get to where you are today?
Starting a company is always very tough; bootstrapping a company without external investments is even harder. Especially in Latin America, where it is generally hard to generate high revenues fast.
Our first obstacle was that of having to run our cash flow tightly from day one (i.e. I probably still look at my cash flow daily), whilst constantly growing 20% a month.
The second obstacle was that of having candidates register on yet another job board. With so many job boards available and Linkedin, how do we manage to attract candidates? Also how to manage to attract the tier-one candidates from top consulting companies like McKinsey, BCG, top investment banks like Goldman Sachs or top tech companies like Uber and Google? Most of these candidates have great jobs and you need to give them very attractive job offers and also make sure you build a brand before you will catch their attention.
And lastly, how do we attract the attention of companies? How do we best approach them without having them see us as a normal traditional headhunting agency or yet another job board?
For the 1st obstacle, the main reason we managed to overcome it was by being able to get the first clients from day 1 and have the team focus on growing the revenues rather than looking to raise 1 round. We also were able to raise over 100.000 USD in free equity grants, which helped cover costs when we were still not profitable.
Regarding the 2nd and 3rd obstacle, we did a great job on focusing on bringing the best technology companies on board, which managed to attract the tier 1 candidates and then managed to create a strong referral effect between the 2. We are still working harder on making our value proposition stronger and becoming the best platform for finding top talents.
---
4. How do you differ from your competitors?
Currently, our competitors in Latin America are traditional agencies like Michael Page and Korn Ferry.
Through our platform, we give companies a much better product/service, providing them with a shortlist of vetted candidates immediately, and hence helping them source and hire candidates a lot faster (reducing times by over 70%) For candidates, we help them get their dream job and have top companies invite them to apply, rather than lose endless hours applying to jobs on portals.
---
5. How have you combatted the current climate of coronavirus within your company?
We anticipated our launch of a new service, to help our companies hire top vetted developers in Mexico. We already had our first hires.
Then now that there is slightly less uncertainty about the future, more companies are looking to reboot projects and hence using us to hire top talents 🙂 Our revenues for May and June are looking good and we are very proud how our company is currently handling this unprecedented situation.
Lastly, when COVID started to appear as a global pandemic (and still had not hit Mexico), we immediately decreased our cost structure, by stopping certain subscriptions and building the technology in house.
---
6. What advice would you give to young budding entrepreneurs?
A few tips here:
Start very early working with potential founders on different projects. Most of the projects will fail before they become a company, however, you will learn a lot about how you work together and who is the best fit as co-founder
If your company is a technology one, you need to get a CTO from day one. Do not think about outsourcing this to an agency or having a developer-only under salary building your product, you will end up building a bad product and spending a lot of money on it. Also raising capital will become a necessity.
Make sure you start the company after having enough capital. I'm talking about 3 different types of capital in this case:

human (skills you have acquired in your previous jobs and studies)
financial (savings, i.e. you want to be able to have at least 1 year of savings in your bank account with no salary)
social (have enough connections to find your partners/managers, potential investors etc)

Choose a project where you have domain expertise or that you are passionate about. You will end up spending 5-10 years to build a big company and hence you would rather choose something you have a strong interest in 🙂
Take care of yourself: doing sports consistently is a must, and also try to find some space for your mental health training (e.g. mindfulness/breathing)
Plan to work very hard: most of the entrepreneurs I know that are doing very well are spending at least part of their weekend on work, whether it is reading, doing strategy work or learning new skills.
---
We would like to thank Giuseppe for speaking with us.